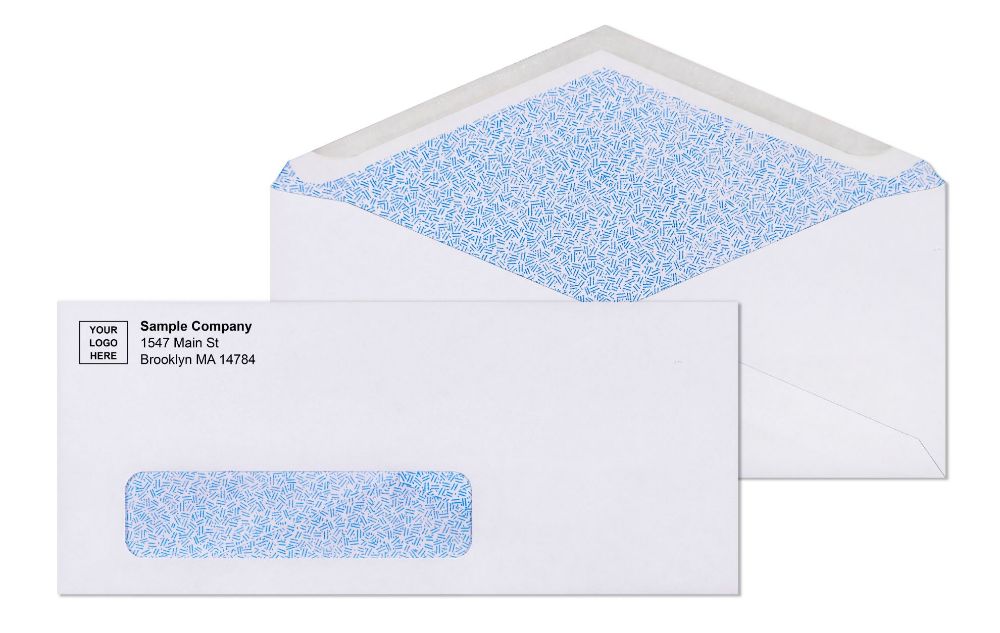 Printed envelopes with return addresses look professional and easily read by the mail carrier to deliver your mail to the proper address and person.
Our website has a large selection of different types of envelopes which include:
• Coin Brown Envelopes
• Coin White Envelopes
• 9×12 Brown Envelopes
• 9×12 White Envelopes
• 6 ¾ Tinted Envelopes
• 6 ¾ Regular Envelopes
• #9 Printed Envelopes
• #9 Security Tinted Envelopes
• Printed Envelopes with window #9
• Flip and Stick Envelopes
• #10 Security Tinted Envelopes
• #10 Printed Envelopes
• #7 Coin Envelopes
• 9×12 Envelopes
• 6 ¾ Regular Envelopes
• Size 9 Envelopes
• Size 10 Envelopes
We offer competitive prices and several designs of envelopes. The customer can add his or her business logo for free and design the envelope to fit his or her needs.
Printed envelopes with return addresses make for a good first impression on business colleagues and friends and family. When you began a business you want to be taken seriously. Not only does a printed self-addressed envelope show that you want to be taken seriously it shows that you take pride in what you do.
Have you ever sent out a letter only to have it returned saying, "No such address?" This could be because you misprinted the address. After all, you were in a hurry to get it into the mail. However, an envelope that has the address printed on it will be delivered with a confidence that it will reach its final destination.
As seen in the list above there are several types of envelopes for you to choose from. Depending on what type of business you have depends on what type of envelope you will need. For example, if you have a mail-order coin company, you will need a printed coin white or brown envelope to deliver the coin ordered to your customer.
Have you ever received a piece of mail only to find that the address and name are hard to read? With a printed envelope your recipient will no longer have that inconvenience. You not only make the customer happy you will save time from having to handwrite the information on the envelope.
Another convenience of having a printed envelope is that you can order envelopes with windows so you can put the address of the customer in the window or this type of envelope can be fed through a printer to print out the customer's name and address or if you decide you can put pre-printed labels on the envelope. Whichever best suits your needs.
All of your business needs can be met with a one-stop shop on this website for your convenience. Rather you are sending something confidential or an advertisement our printed envelopes are the ones for you.
With the economy being the way it is today the quicker you get your advertisements or information to the consumer the better your business will be. Our company is here to help your business thrive in this economy. We are looking forward to assisting you with your envelope needs.